Fast facts:
2017 VINTJS Napa Valley Sauvignon Blanc ($6.99 @Trader Joe's,  California)
2017 Trader Joe's Petit Reserve Russian River Valley Sonoma County Sauvignon Blanc ($7.99 @Trader Joe's,  California)
So maybe a few days ago you resolved to drink "less alcohol"?
Well, we've got you covered, since compared to the wines we have been featuring leading up to the holidays, these two Sauvignon Blancs have…less alcohol!  Both are under 14% in fact.  But that is not only what attracted us to them.  It was also the opportunity to contrast two comparably-priced Sauvignon Blancs from the same vintage but from either side of California's Mayacamas Mountains range.
If you are not familiar with the Mayacamas Mountains, they are the geographic feature that separates Northern California's Sonoma Valley from Napa Valley.  On the western side the water sheds to Sonoma, and on the eastern side it sheds to Napa.  Much ink has been spilt arguing which appellation – Napa or Sonoma – makes better wines.  In my opinion, both make world-class wines, and which are superior is purely a matter of personal opinion.
That said, we couldn't resist putting these two Sauv Blancs up against each other to see which one came out on top…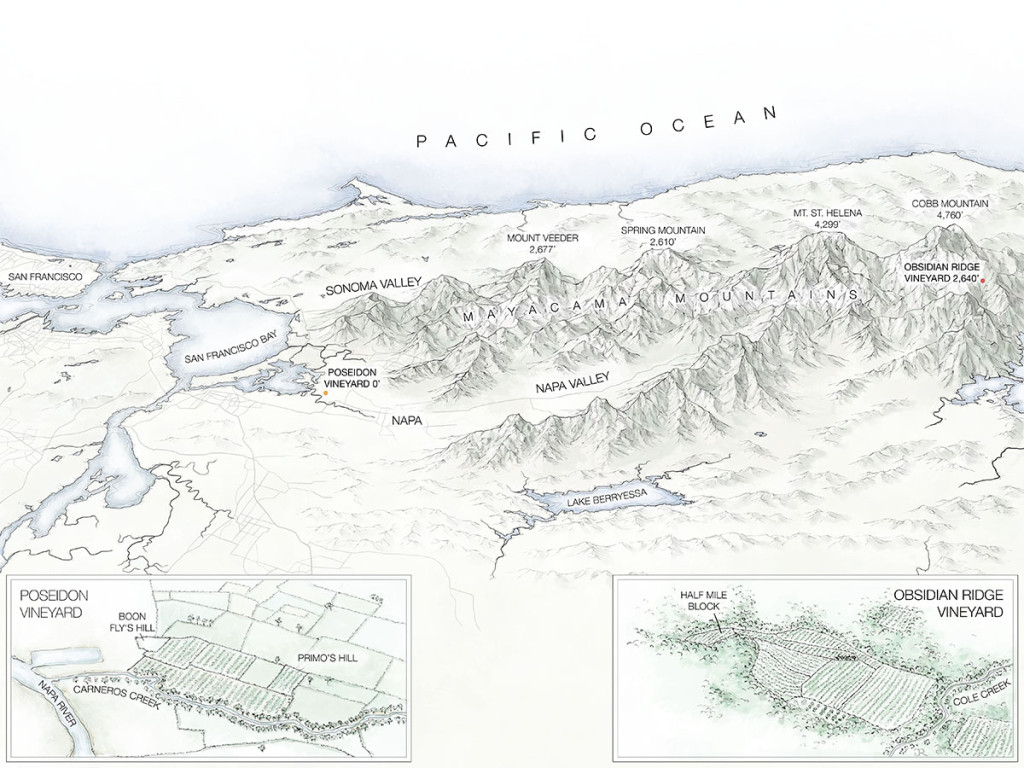 In some ways, it's not a fair fight.
First off, the VINTJS brand, despite its impossibly clever name, is the bottom rung of the Trader Joe's private label wine ladder, one step below the TJ's Petit Reserve label.
Also, the Petit Reserve wine is from the Russian River Valley sub-appellation of Sonoma.  The rule of thumb is that sub-appellated wines TEND to be better than more generic appellations like "just" Napa Valley.
Lastly, the Sonoma/Russian River Valley wine was a buck more expensive!  You could call it one buck more chuck!
In this case, our reading of the tea leaves proved to be right. The Petit Reserve from Sonoma has more of what we wine geeks refer to as "typicity."  Originally typicality in English, it refers to a wine's quality being typical of its grape type and region.
The Sauvignon Blanc grape typically features sharp acidity and flavors of citrus.  It is often a melange of grapefruit, lemon and lime. The Trader Joe's Sonoma County Russian River Valley Sauv Blanc is a mouthful of such flavors. The version from Napa, is…well, blah.
Bottom line: spend the extra buck!
Oh, and if you have read this far wondering what was wrong with our picture, it is this: the glasses were reversed.  You can see that in the bottle, the Napa wine is yellower, more honeyed in appearance.  This too could be seen as a warning sign for Sauv Blanc which tends to be clearer in appearance.  Our takeaway from this tasting was that clearer wine yielded cleaner, crisper, more conventional flavors.
Cheers, and happy new year to you all.