Fast facts:
2016 Château Francs Magnus Bordeaux Supérieur, France ($7.69 @Costco; California)
Did you know that Brits call red Bordeaux blends "Claret"?  Now you do!
Here are some other fun facts to traipse out next time you are trying to impress (or bore!) your wine-loving friends:
Unlike in the U.S., most wines of Bordeaux rarely designate a single grape variety on their label. That is because the vast majority of said wines are blends. A red Bordeaux wine, such as this one, is traditionally crafted using either Merlot or Cabernet Sauvignon as the predominant grape in the blend, supplemented and complemented by Cabernet Franc, Petit Verdot, Malbec and possibly Carmenere.
Whether it's Cab or Merlot in the lead depends largely upon where the property is located on the map below.  "Left bank wines" – those grown on the big estates on left bank of the mighty Garonne river – lean heavily on Cabernet Sauvignon.  Those on the right bank tend to have Merlot in the driver's seat.  This red blend from petit chateaux Franc Magnus is patterned after right bank wines, and is comprised of 95% Merlot and 5% Cabernet Franc. And let me just say before anyone's knee jerks, Merlot from Bordeaux tastes very different than Merlot from California. It has more structure and, frankly, more elegance than most California counterparts.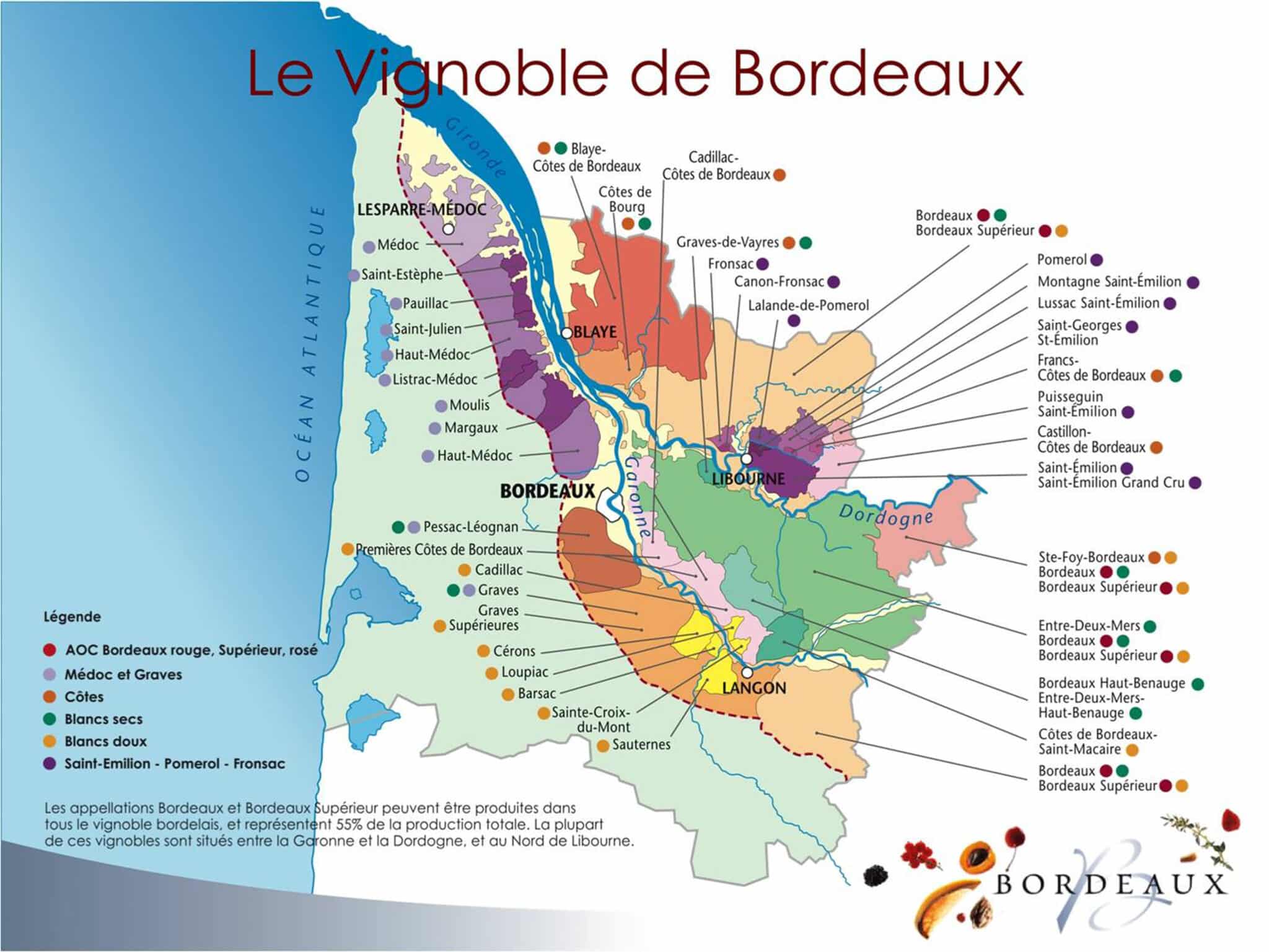 Deep and bright purple-colored in the glass, this concentrated wine offers rich and pleasant aromas of crushed blackcurrants and black berries. After breathing a bit, the bouquet evolves offering a perfume of balsamic and cedar. The palate is soft with a breadth of soft but sturdy tannins.
This wine is ideal for everyday drinking and entertaining. It is ready for drinking now, and at just $7.69 per bottle, it won't break the bank.  It's another high QPR (quality to price ratio) wine from Costco.  Stock up, and drink up.
Cheers!